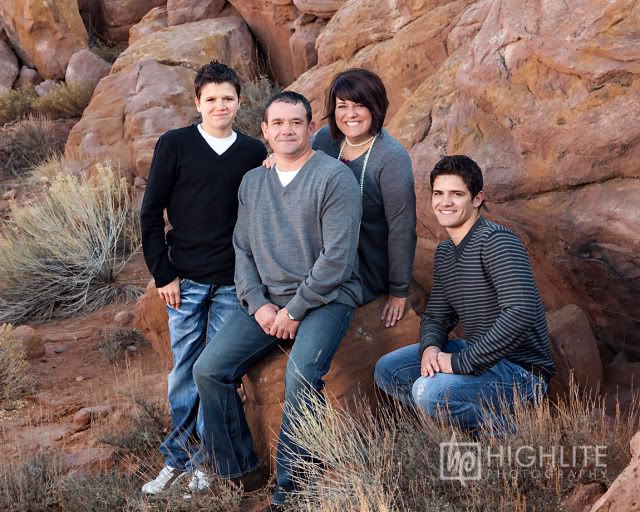 I really believe in "the secret"--a method of positive thinking. It is actually what I used in getting a studio in Gardner Village a few years ago--I put it out there and eventually it came to be. Anyway, so this year, I wanted to do a picture with a family and horses. Perhaps it is because I grew up in Star Valley and loved the country look. Sounds a bit silly, but I really wanted this to happen, so I put "the secret" to the test once again.
So, this adorable family called and asked us if we could come to Roosevelt and photograph them and their horse that just won a big race. I just wanted to skip around the store. Even better, we decided to head up a day early and were able to stay at Daniel's Summit Lodge. Marc and I enjoyed a bit of R&R while getting massages and eating a bit of dinner together--something that is rare for us during this time of year. We definately needed this since we are working like Santa's little elves with our heads cut off! It was such a great experience to see apart of Utah that I had never seen before.
We also took a picture of one of their displays in their home that we have done for them this past summer. It is 2-16x20 ceiling tin frames along with a 24x36 ceiling tin frame. It look fabulous in their home!
Alright got to go home--we have a sick little girl at home that needs a momma around!