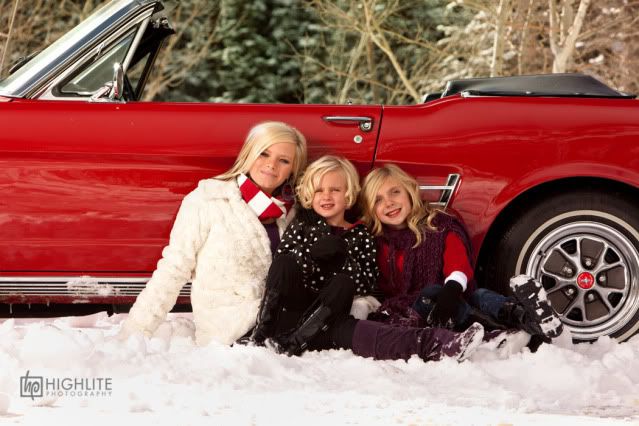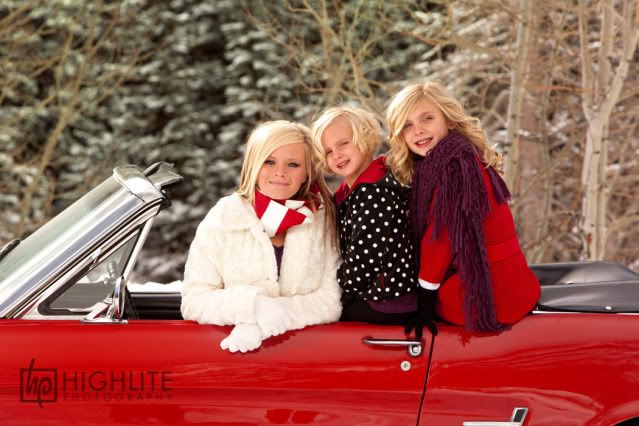 I know, most of you have seen this red mustang--I can't get enough of it--so fun and funky! We were thrilled to have a nice snowstorm just days before so that we could get this shot!
We are excited about our Snowy Day Portrait Event on Saturday, December 5th & 12th. There is still spots available for this one (and yes, we do have clients traveling from different states for this event!)--so, if you family wants a "skiing" picture or just want to get a little creative, let us know!
Call today--very few spaces left!
So, it is 10:34 pm and I am on TV with Angie Larsen in the morning--got to go home and see if I have clean clothes!